Not everyone gets branding right the first time. So, since we have just rebranded, we thought our first blog will be about this. So what is rebranding? It can be as simple as changing your logo, changing your image or changing the business name. Even changing the product/services you offer or a mixture of all of them. Rebranding can help with many things but can also cause some difficulties. So here are 5 pros and 5 cons on rebranding.
Pros
---
New audience
Some businesses think that sales are sales and are happy with this. But sometimes your branding hits a certain audience and you cannot break away from that demographic. Burberry is a great example of moving away from an unwanted demographic.
In the 2000s, Burberry was the clothing brand of CHAVs. A lower than working-class social class. Originally, Burberry had been a brand for the large country estate aristocrat, your Lords and Duke's of counties. Burberry had become irrelevant to their original target demographic. Although they were still getting the sales, the clothing brand was tarnished. Tarnished so much that if you were seen wearing them you were immediately identified as a CHAV.
When Burberry decided to turn things around they moved with the times and embraced social media. They got involved with live streaming of fashion shows and engaged with digital consumers. They even redesigned its Regent Street store to reflect the burberry.com website. This provided a seamless experience from digital to retail.
It is easier for your goals and mission to adapt over time. However, you may find unique challenges that your business will face. You will continue to offer the same thing without evaluating your services.
So rebranding your image can allow new prospects to see who you are. It can reignite new interest from your current or different demographic base.
Show your customers a more accurate representation of yourself
As a new business, you may not have had the funds to get the best designs that you wanted. Your business logos, websites, and brand messaging may lack the professionalism necessary to attract the customers you want or wanted. But, your business is now thriving and that logo you made with clip art and that self-build Wix website is just not how you want to represent yourself anymore. Rebranding allows you to change your look and show people who you are now. You may even get those bigger clients you've always wanted.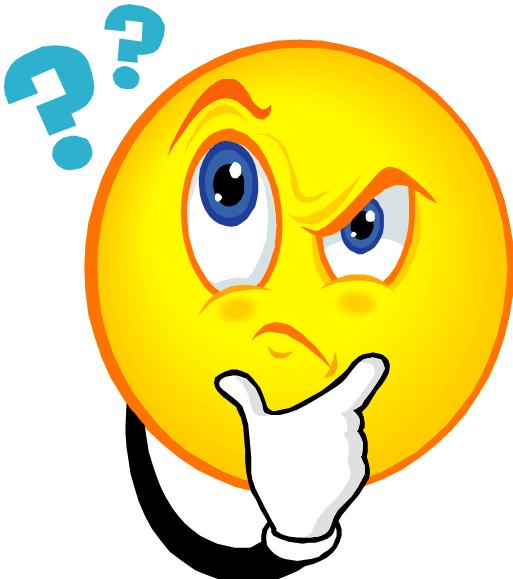 Express your new skills or products
When your company started, you had a vision of what services you could offer and a vision of what you thought the customer wanted. You may find that the services you originally offered improved and you started selling other packages or services that met your audiences demand. That logo of a book, for example, may not be the be-all and end-all of your services and your website may now not be able to showcase your services effectively.
A rebrand can help you shift that focus to the more appropriate new and improved services that you now offer.
Rediscover yourself
On the other hand, you may have been trying to meet too many services. The needs of customers may have diluted your main selling point. Thus, losing your key focus and priorities as a business. The work of rebranding makes it possible to shift the focus back to your top priorities as a company. You can use this effort to rejuvenate how people think and feel about what you can offer them.
It doesn't need to overhaul everything about your company.
Just because you are rebranding doesn't mean everything needs to change. Changing everything can be a big mistake for some businesses. There are some elements of your organisation that do not require a new identity. Sometimes the simple act of refreshing your logo or changing the name slightly is all that you need. You can even change the way that your name looks instead of a complete overhaul. Much like Airbnb did when they updated their logo. People may have mocked the change but it generated a lot of buzz. It was trending highly on social media, feeding the thought of any publicity is good publicity. And it was good publicity!
Cons
---
Old audience
Probably more than any other country, the British People might disagree on a lot of things these days. Not only this but being British means we don't like to see much change (except when we know it'll cause a S*** storm like Brexit, LOL). Change creates uncertainty or chaos. If someone isn't getting that same product or service then they may look elsewhere. So whether you're happy to slap your arse on the way out of Asda or Rollback to Tesco as every little helps. You can cause confusion with your current customer and audience as easily as they can be encouraged by the process.
You must be proactive about rebranding for it to be a positive experience. Without communication, you will just create confusion.
Rebranding always brings with it a risk of losing customers. Even if you do everything right during this transitionary process, there are still people who will decide that your new branding is not something that they want in their lives. You've got to weigh up the pros and cons of losing that demographic audience.
It can be hard to go back
When you change your branding or name, it can be hard to get back to your original message and services.
One of the biggest blunders of the 21st century was the rebranding of Royal Mail.
Let's be honest! if you have the trademark of a brand that includes the word "ROYAL" in it, you must be pretty stupid to think that rebranding to "CONSIGNIA" is going to go down well.
Not only were customers confused at what had happened to Royal Mail, but they also didn't even know who Consignia were and what they stood for. Not many people were impressed by their logo design.
So when they realised it wasn't working, not only did it cost them 1.5 million to rebrand, it cost them over £1 million to go back.
You lose out on recognition
If people have known your brand for some time, then when you rebrand, it can be lost with your customers.
Tropicana was one such brand. When PepsiCo (not the only mistake Pepsi made) decided to rebrand they were moving with the times of becoming more simple. A lot of other companies were doing this at the time. It was meant to show that the product was no-nonsense and 100% pure.
Needless to say, customers just started ignoring the product. The disappearance of the image of an orange with a straw poking out, replaced by a glass of orange juice against a white backdrop, really stung Tropicana customers.
For a month, PepsiCo was pounded with criticism of the new container. After a month, they announced that the original logo would be reinstated. The rebranding cost them around 20% in sales for the 2 months following the rebranding.
Time
Whether you are doing the rebranding yourself or paying someone, you have to take some time to do this. So whether it's in the company time or your own, it's going to be a drain on your time resources.
A rebrand is a lengthy endeavour. You need to set a deadline and work towards the launch from as early as possible.
Cost
The obvious and final pitfall of rebranding. You must have known that the rebranding process of an organization is never going to be cheap. If something needs to be changed, then spend the time and money on it to get it right. Sure, you may know how to save some money on parts of the rebrand, but you will still have the significant expenses of changing the logo, the social media update, the website rebrand, business cards, staff uniforms… the list goes on. That's why you must be clear about the rebrand and what expectations and goals it brings with it. Take the time to ensure you have it right before starting.
Do you remember how much hard work went into setting up your original brand?
You will be doing this again, but this time, you don't have the option of spreading the cost. You can't get that new uniform six months down the line for your staff. It all has to be done by that date you set. This is why it is worth spending the time, in the beginning, to get it right. You don't want to pay to change back if it all goes tits up.
Our story?
So why did we do some rebranding? The reason why we decided to rebrand was that we were moving into different aspects of our industry. When our company first started it was solely the director, from home, provided web design. With the addition of an office, new staff and more time to learn and research our industry, we now provide much more than the website design and hosting. We now provide whole packages of digital marketing expertise and support for your business.
So is rebranding right for you?
You've got to weigh up your own pros and cons of the decision. But if you are going to commit, then make sure you do just that. Do your research and make sure that not only you are happy with the launch of your rebranding but so is your target audience.
Where are you with your digital marketing?
We can provide you with a free digital marketing MOT! We will tell you what areas of improvement is needed for your business' digital marketing. This can help you understand if a rebrand is worthwhile. Just sign up to our newsletter to receive the link or read more about our marketing services.